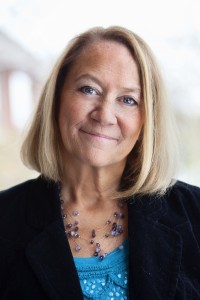 I have been a professional counselor for 25 years. During that time, I've worked with children, adults, couples and families to help them find the best life has to offer.
Both my Masters and Doctorate degrees were earned at Saint Louis University. Helping people make sense of life and find some joy is my passion. Along with helping people, I have also spent time helping to improve the field of professional counseling by serving as President of both the American Counseling Association of Missouri and the Missouri Mental Health Counselor Association and Secretary of MoLPC, (Missouri Association of Licensed Professional Counselors). I have also held other leadership positions on the state and national levels of professional organizations and currently I teach and supervise individuals who are seeking to become licensed professional counselors.
My theoretical orientation is toward family systems using brief therapy and cognitive and behavioral techniques. This framework affords me the opportunity to develop a view of where the person is, where they want to be, and use tools to help them get to that desired place in a time sensitive way. My approach is holistic as I along with the client delve into the mental, emotional, physical, and spiritual aspects of life. This process is guided by the needs of the client and the client's situation.
As humans we do not live in a vacuum. Our lives are formed by the choices we make and the people who are part of our lives. I have always been and will always be a learner. I am always learning about life, relationships, and being a counselor. I think that life and happiness are great goals to strive toward and I see my role with clients is to help them find obtain what makes them happy. I am skilled at helping people uncover their true desires and plotting a course to take them where they want to go.
Because life continues, we all experience transitions, and whether desired or not, transitions can be difficult to integrate into our lives. I want to hear your stories, help you find what you want, and develop a strategy for getting there. With support [counseling], life can be embraced and not dreaded. Each of us deserves to be not only happy but also joy-filled. I believe that is possible for each of us.
My fees are set but I will use a sliding scale to make the counseling experience affordable for everyone. This is a discussion that can easily be done between counselor and client.
My office is in Webster Groves, Missouri, with easy access to I-44. I share space with a social worker and a chiropractor. Please contact me today to see if I can help.