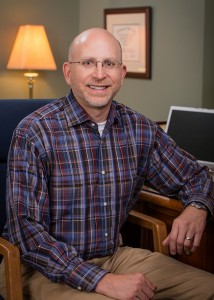 Are you feeling overwhelmed, frustrated or sad? I understand how tough that can be. After a 23-year sales and marketing career, I made a major mid-life change because my career was no longer life-fulfilling. Becoming a new dad at mid-life (after my wife and I adopted our son) caused me to do a lot of thinking about my life and what I had accomplished, and more importantly what I had not accomplished. After considerable introspection, I finally decided what I really felt called to do was help people with their most significant life challenges. I am now trained and ready to assist individuals, couples or families with issues including: stress, anxiety, depression, and relationship challenges. I am specifically interested in helping people through life transition challenges including: divorce, job loss, death of a loved one, chronic illness or challenges related to aging.
High functioning individuals who see value in working with a neutral professional to help them achieve their highest level of self-actualization would also be ideal clients for me. In addition to my counseling degree, I have been working as a business coach helping individuals and teams reach their highest levels of performance since 2010. Some of the tools from coaching can be blended very nicely with counseling, especially for clients who are basically healthy, but who just want some focus on personal growth.
I feel qualified to work with adult families or couples looking to improve their relationships with each other or their children, but I am currently not seeing children (under the age of 18).
My orientation is integrative, contingent on what I believe each client will respond to, but I naturally lean most toward cognitive behavioral, narrative or solution-focused interventions. As a middle-aged man, and parent who has lived through ups and downs, I believe I have some deep insights garnered from experience. I also believe I have a unique combination of sincere empathy combined with a future-focused, problem-solving orientation.
I earned my MA in Counseling in December of 2012 from Lindenwood University, and was selected Professional Counseling Student of the Year. I scored near the 90th qualifying as a Provisional Licensed Professional Counselor.
My office is in Washington Missouri at 20 East Fifth Street (within the St. Peter's church building). I am not offering Christian Counseling, but am open to discussing spirituality as a part of percentile on the National Counselor Examination healing, if clients wish to go there, regardless of faith traditions or beliefs.
Dr. Priscilla Bass-Timmerberg, LPC, is my clinical supervisor. Dr. Pris is an experienced counselor who has had a private practice for several years and is seeing clients in Webster Groves. Dr. Pris has training and experience supervising other "counselors in training". We meet weekly to discuss my clients and to formulate strategies to make sure they are getting the professional help they need and deserve.
My fees are set at a sliding scale, based on the client's financial resources and ability to pay. We all experience changes (transitions) in our lives, and these are not always easy to navigate. I truly believe we all can experience joy-filled lives. With a little professional support and facilitation, you can discover what you want, and devise a workable plan to get there.
Contact me today to see if can help you.